Music
Music is central to our worship at St Peter and St Simon.  Rooted in the rich liturgical tradition of the Anglican Church, the beauty and power of music adds depth and meaning to our community worship.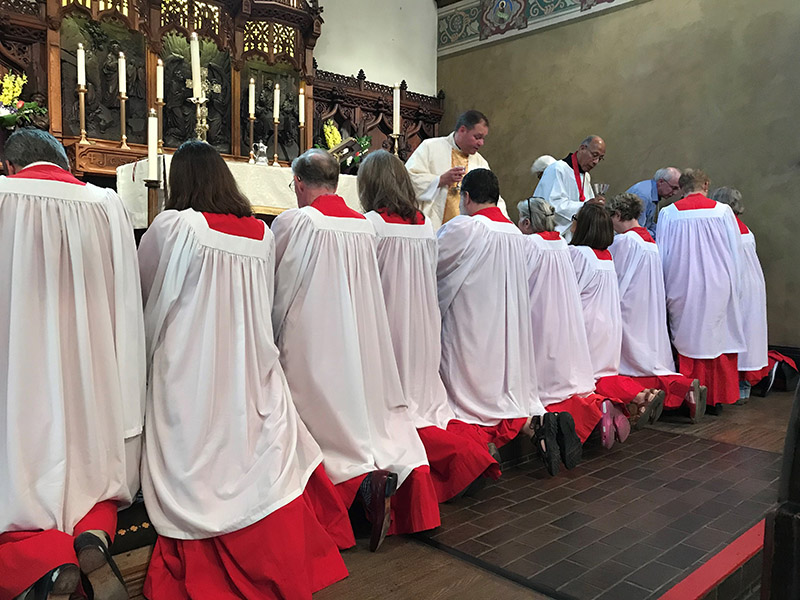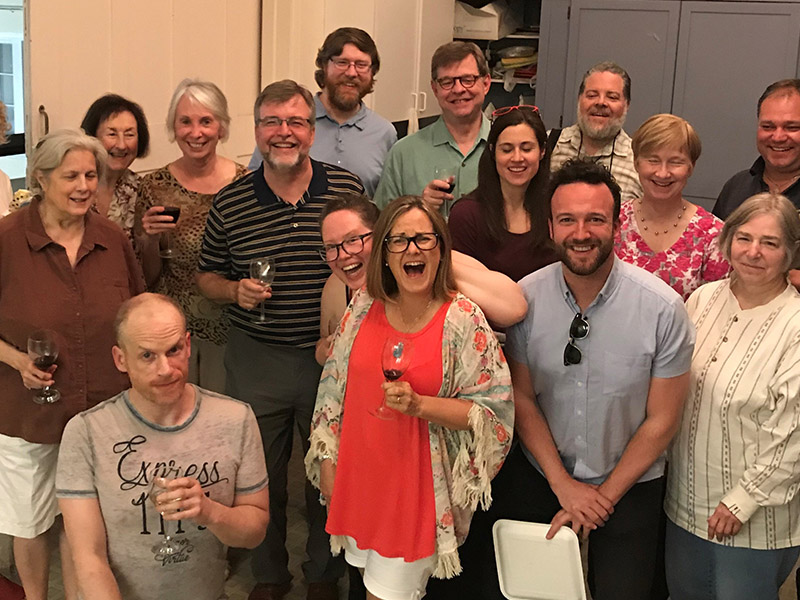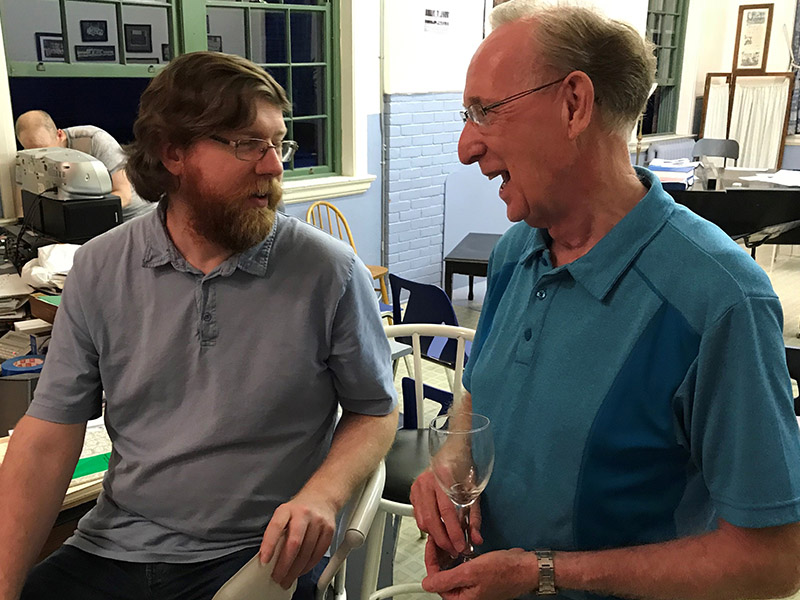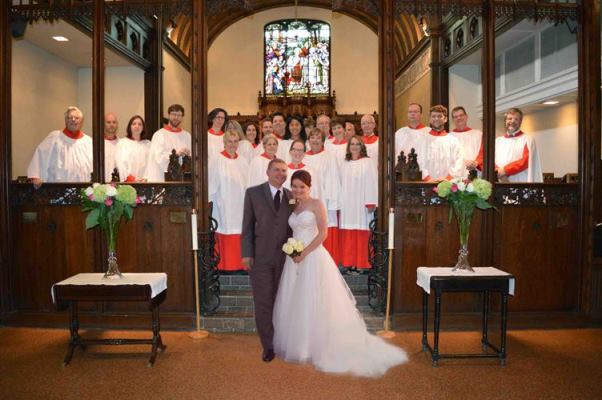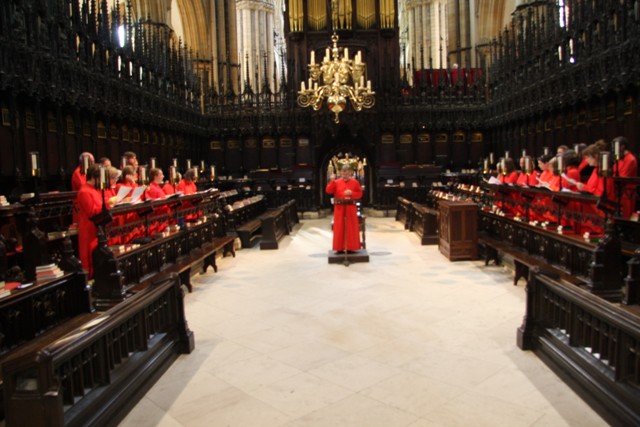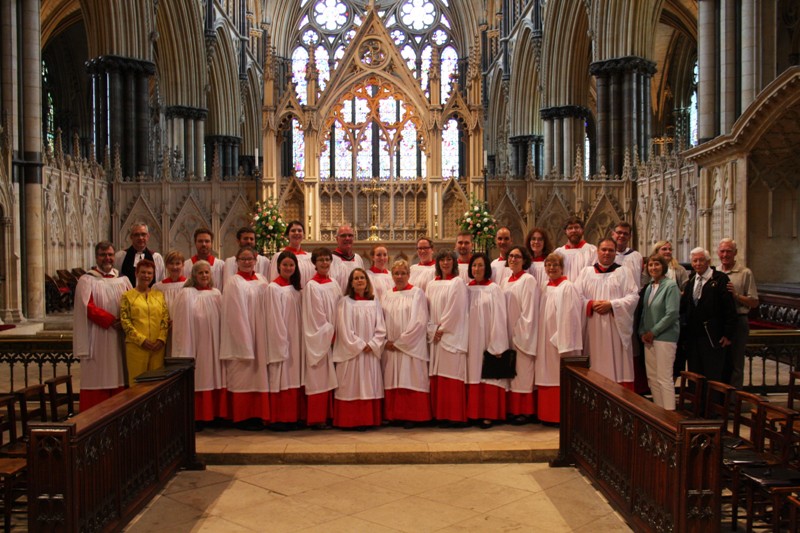 The Church of St Peter and St Simon-the-Apostle Choir
The choir of SPSS loves its role in leading music of the liturgy.  Choral music is central to the worship experience in our parish and an important part in the community of the parish.  While we incorporate different styles of music in our services, ranging from plainsong to Latin polyphony to spirituals to contemporary composers, we don't do "blended" music.  All music is performed with integrity in a manner which we hope touches people from different experiences.  Made up  of professional and volunteer singers, many of its members have had extensive training or experience as choral and solo singers, but newcomers are always welcome.  The adult choir sings year round for weekly Sunday 10:30 services including choral mass settings and monthly evensong or other special carol services.  Annual concerts feature major works, with soloists and instrumental ensemble accompaniment.
We're on Facebook
Rehearsals
Thursday 7:00 – 9:00 p.m. and Sunday at 9:45 am. For information please contact our Organist and Choir Director, Robin Davis at 905-409-6121 robin.davis@rogers.com
Music Personnel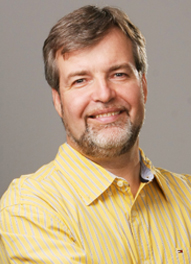 Robin Davis
Music Director
Robin Davis began his career as a church organist at the age of 15 in the local Anglican church.  In a career spanning 5 decades, he continues to share his passion for the opportunity to lead and inspire others through the power of music in worship.  Robin joined the staff at the then St. Simon's in 2011, following positions in several other Anglican and one United church in the Toronto area.  He is a graduate of the Faculty of Music, University of Toronto in Organ Performance, studying with John Tuttle.
 Robin is equally at home performing the organ works of JS Bach, working with the children on the annual popular Christmas Musical, or leading the semi-professional parish choir for Sunday services at SPSS or on tour in cathedrals in the UK.
Robin shares his love of church music with his wife Linda (also an Anglican church organist) as well as the love of playing golf.  Robin has 2 sons (yes who also golf).   Robin's "day-job" is as Sales Manager of the All-Weld Company, a custom metal fabricator in Scarborough.
Maurice White
Associate Organist
Maurice White holds Associate Diplomas from Trinity College of Music, London, the Royal Canadian College of Organists and the Royal College of Organists, London. He has served at St Simon's as Assistant Organist since 2002, and also acted as Interim Director of Music. Prior to St Simon's, Maurice was Director of Music at St John's Anglican Church, York Mills, from 1964 until his retirement in 2001.
From 1965 to 1988 he served as Choirmaster at Royal St George's College, and was on the faculty of The Royal Conservatory of Music, Theory Department, from 1969 to 1999.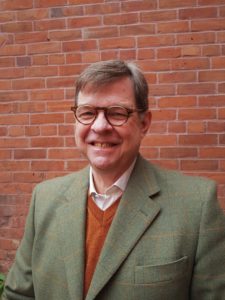 Johan van't Hof
Associate Organist
Treasurer
Johan van 't Hof is honorary associate organist at St Peter and St Simon's, as well as treasurer of the parish. He has completed the Colleague diploma (CRCCO) with the Royal Canadian College of Organists and studied with Dr. Mark Toews for seven years. Previously he commenced music studies while at boarding school in the UK at age 8, moved to organ at age 11, and then studied with David Marsden, and John Hodgins through the Royal Conservatory of Toronto.
He was organist at Wycliffe College, University of Toronto for four years, and then assistant at St John's York Mills for several years.  He has substituted at over thirty five other parishes around Toronto, on a short term basis, as a member of the substitute service of the RCCO, and he accompanied the choir at choral evensong on two recent tours to Lincoln and Chester and then Gloucester and Chichester cathedrals. He is also a chartered accountant and has held various senior roles on Bay Street, both in professional accounting firms and in corporate organizations.
Choir Leads
Sophie Knowles
Soprano
Sophie Knowles completed her BFA honours in music at York University where she specialized in classical voice performance and studied with Norma Burrows, Benjamin Butterfield, and Michael Donovan. Also a lover of musical theatre, Knowles performed in the North American premier of Emmanuel, a modern passion musical that enjoyed successful performances in Toronto and New York City.  In 2009, Sophie traveled to Ghana to direct an opera with 35 enthusiastic youth.  She enjoys taking on small projects such as the recent St. Simon's children's Christmas pageant, Once Upon a Starry Night.  Today, she teaches voice lessons at University Settlement Music and Arts School and is a graduate student in urban planning at Ryerson University.