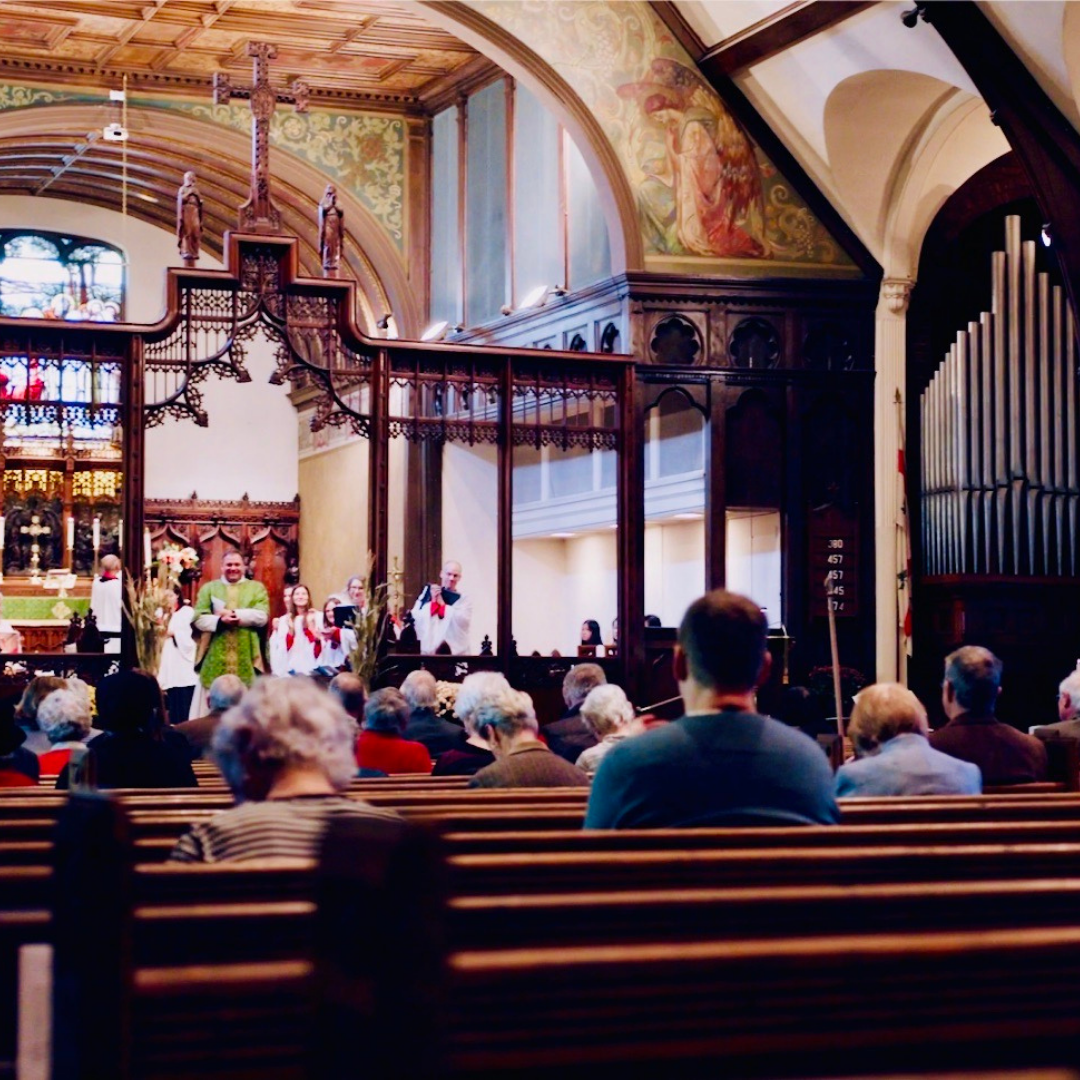 Our main service is the celebration of Holy Communion on the 1st, 3rd, 4th and 5th Sundays of the month at 10:30.  On the 2nd Sunday of the month, there is a Choral Matins service.  You can join us in-person or through our Live-Stream on our YouTube channel or phone in via Zoom.

This service features Scripture readings which are reflected upon in the sermon.  In addition to a cantor, we will draw from our choral archive to provide music for the service.  Our multiple organists continue to lead us with classical organ arrangements. Holy Communion is celebrated and offered in one kind (bread only).

The service is drawn from the Book of Common Prayer, except on the fourth Sunday of the month when we use a contemporary Eucharist rite from the Book of Alternative Services.

For families, our kids and youth programs are available online through Zoom.  Contact Sileen to find out more information about how to join Sunday School.
If you would like more detailed information about the new Covid-19 safe worship protocols, you can visit the Diocesan website.