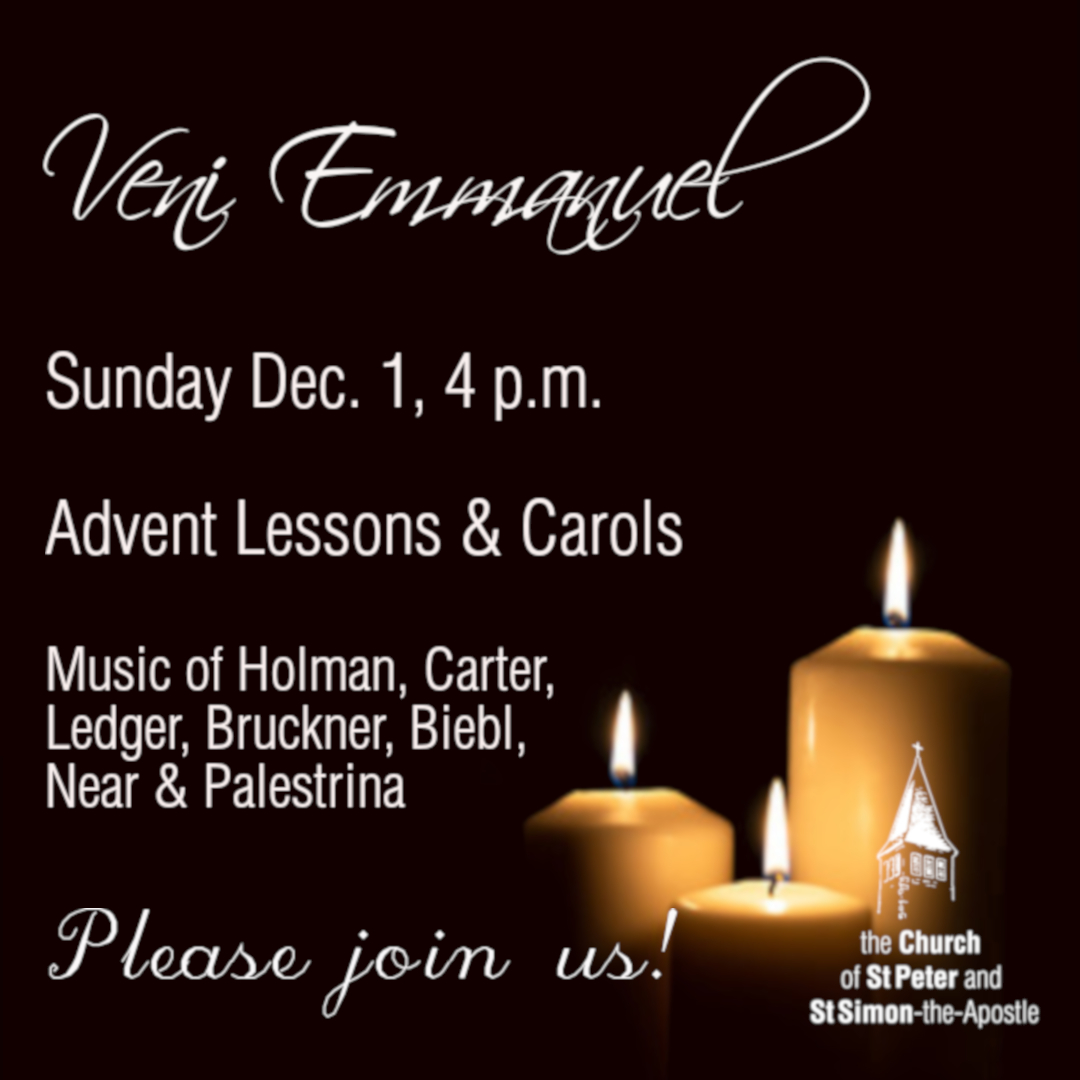 Enter into the season of Advent with a special choral liturgy.  In Advent the church waits in hope and in expectation for the birth of Jesus.
This service will feature the music of our former choir director, Derek Holman, as well as, the works of other famous composers: Carter, Ledger, Bruckner, Biebl, Near & Palestrina.  The music is paired with Scripture readings that prepare us for the Christmas story.
There will be a Fruit Cake and Sherry reception that follows the service in the parish hall.