The newly amalgamated parish of St Peter and St Simon-the-Apostle in the heart of downtown Toronto is a vibrant, inclusive and nurturing community of faith. We came together in October 2016 when two old established parishes (St Peter's Carlton and St Simon's on Bloor) discerned that together we would be better equipped for mission and ministry.  We express our commitment to the Gospel through beautiful and reverent worship, open doors, and caring for others.
Whether you are a seeker in the faith, a relative new-comer or a life-long Anglican Christian, you are welcome to join us.  Situated in one of the most culturally diverse and densely populated communities in North America, SPSS is an oasis in the heart of our bustling city, a place of prayer and refreshment where space is offered for people to be nurtured spiritually and to grow in Christ.
Please take a moment to offer a prayer for those who come through our doors, those who work, reside and worship here.  Thank you for visiting us – we pray God's abundant blessing for our world and upon you this day.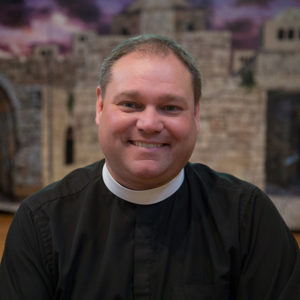 The Reverend Geoffrey Sangwine, Rector
---
---
SPSS Newsletters