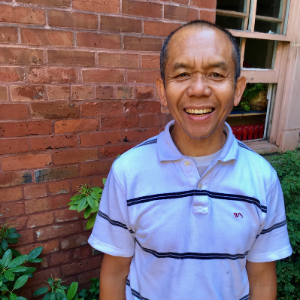 Daiverzon Guillermo
Sexton
Daiverzon graduated with a Bachelors of Science in Agriculture from Mariano Marcos State University in the Philippines.
He worked in the Philippines at the Northern Food Corporation, as a Project Management Officer for more than nine years.
In 1994, he migrated to Canada and was employed by the Board of Trade in Dixon Road, Toronto, where he worked in the Facilities Department.
In 2003, he had a great opportunity to join and work with Wrigley Canada in their Production Department and later in their Department of Facilities.
In 2011 he joined St. Peter and St. Simon's as the Sexton, where we are lucky to have his adaptable skills managing the facility side of our operations. Daiverzon is quick to serve others, takes great care in completing his work responsibly and methodically, and takes pleasure in seeing things through to completion.
If you drop-in Monday to Friday, make sure to say hi to him.