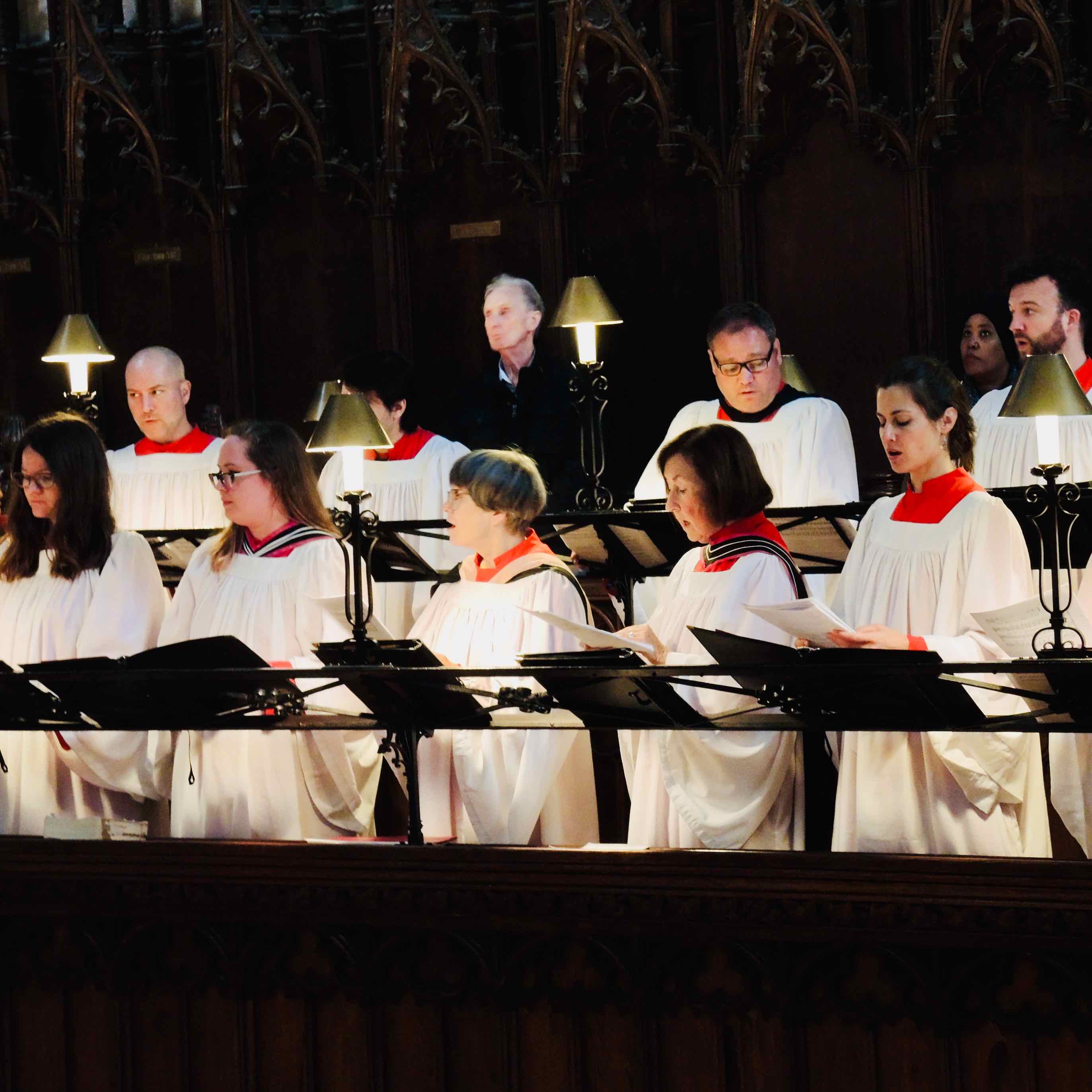 Our Choir rehearses, Thursday 7:00 – 9:00 p.m.  Made up of professional and volunteer singers, many of its members have had extensive training or experience as choral and solo singers, but newcomers are always welcome to join us.  The choir sings year-round.
During this time of global pandemic, our choir is pre-recording music on Thursday that will be played during the Sunday services.  You can see our work on the church social media channels.  Measures are in place (masks, social distancing) to ensure that all singing is done in accordance with the Dioscean Covid requirements.
For information please contact our Organist and Choir Director, Robin Davis.