Covid-19 Vaccine: An injection of hope and a blessed gift offered to us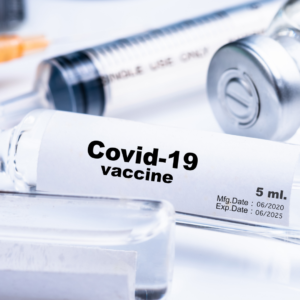 As the Covid-19 vaccination administration continues to unfold and pick up speed, we pray for an efficient and generous distribution, and we encourage everyone to roll up their sleeve for the vaccine – it is an injection of hope and a blessed gift offered to us.  Jesus said, "love your neighbour as yourself"…let us remember, we do this not for ourselves only, we do it also for the sake of others.
We are planning another information session about the vaccination.  This will be led by Dr Ted Robinson who is been busy on the front lines administering the injection.  This will be a chance to field questions that you may have.  Details are forthcoming.
A Prayer for Healing Ministries
Almighty God, whose blessed son Jesus Christ went about doing good,
and healing all manner of sickness and disease among his people.
Continue, we pray, this his gracious work among us, especially at this time of pandemic.
Cheer, heal and give courage to your people, especially the sick.
Grant to the physicians, scientists, nurses and caregivers,
wisdom and skill, sympathy and patience
and send down your blessing on all who labour to prevent suffering
and to forward your purposes of love; through Jesus Christ our Lord.  Amen.