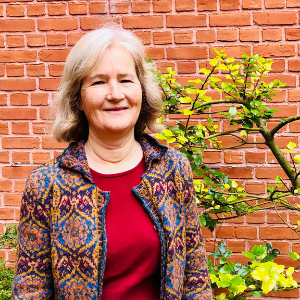 Rosemary Hendra
Office Administrator & Rentals
416-923-8714
Rosemary originally worked at St Simon's from 2011 to early 2016 prior to the amalgamation of St Peter's and St Simon's.  She returned to the church office position in January 2020.
She enjoys getting to know parishioners and space users, answering queries and assisting people where possible.
Prior to having children, Rosemary worked in the IT industry so having the opportunity to learn current methods for keeping websites, online communications and other methods of communications both up-to-date and easily accessible is a bonus with this job!   She majored in math at university so also enjoys working on the day-to-day finances.
Rosemary and her husband have been parishioners of St Timothy's North Toronto since their children were very young.  She currently volunteers with St Timothy's Outreach Committee and their Christmas Kitchen.  In her spare time, Rosemary likes to knit things with complicated patterns.
Rosemary is in the office Tuesdays, Thursdays & Fridays, from 10 am – 3 pm.  If you are interested in booking our space, you may find general information and photos here.  For more detailed information please contact the office directly.