Clergy and Staff
The Reverend Geoffrey Sangwine
Incumbent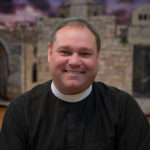 Appointed as Priest in Charge of St Simon's in August 2016, Geoffrey Sangwine was instituted as Incumbent of the newly amalgamated parish of St Peter and St Simon-the-Apostle on June 16, 2017.  Ordained deacon at St James' Cathedral (his home parish) in May 2000 and Priest at St Clement's, Eglinton in 2001, Geoffrey Served as Student Assistant, Assistant Curate and later Associate Priest at the Church of St Clement, Eglinton from 1999 -2004.  From St Clement's Geoff went to St Joseph of Nazareth in Brampton, a dynamic multicultural parish, a community which he say's "lives the gospel on a dynamic and joyful way".  In 2010 he moved to historic St John's, Norway in the east end of Toronto where he worked with the parish to re-invigorate the music ministry and Church School.
For many years he was a chorister at St James' Cathedral. He attended the Faculty of Music at the University of Toronto, earning a Bachelor of Music (Ed), and later the Master of Divinity degree from Trinity College. He serves as Liturgical Officer for York-Scarborough and is Chair of the Leadership and Formation Working Group for the "Growing in Christ" Diocesan Strategic plan. With a passion for classical Anglican worship, vibrant church music and the enthusiasm to minister in the heart of the city, Geoffrey is delighted to serve at St Peter and St Simon's at this time in the life the parish.
The Reverend Jennifer Matthews
Honorary Assistant
After nineteen years' teaching, Jennifer was ordained in 1991. After ordination she was Assistant Curate at St. Margaret-in-the-Pines. Following her curacy, Jennifer was Incumbent at St. John Whitby for five years, then incumbent at St. Matthias Etobicoke until her retirement. Jennifer's ministry continued as Priest-in-Charge at St. John the Baptist Norway and subsequently St. Columba and All Hallows. She was also an Honorary Assistant at St. John the Baptist Norway. Jennifer feels privileged to be serving as Honorary Assistant with the wonderful people at St. Peter and St. Simon-the-Apostle.
The Reverend Michael Perry
Assistant Curate 
Ted Robinson
Rector's Warden
Mary J.E. Martin
People's Warden 
Mary Martin is an attorney practicing real estate and estate law for over forty years, since 1974, in the City of Toronto.
Mary attended the University of Western Ontario as an undergraduate and later attended University of Toronto as a student of law. She was called to the Bar of Ontario in 1974 and then joined the firm of Geisler, Burgess Macdonald.
​​Called to the bar 1974
Real estate
Wills/Estates
University of Western Ontario, B.A.
University of Toronto, LL.B.
Laurie Sanderson
Deputy Warden 
Vanessa Scott
Deputy Warden
Johan van't Hof
Treasurer
Johan van 't Hof, CPA, CA is a chartered accountant and the CEO of Tonbridge Corporation which he co-founded in 2003. From 2005 to 2011 he also served as President and CEO of Tonbridge Power, an incubated company of Tonbridge Corp. In that capacity he lead the team in successfully achieving  six major environmental and system stability permits, and closing seven financings for a total of $250 million, including a $161 million senior debt facility under the US Stimulus Act, and initiating construction. Mr. van 't Hof testified to the US Senate on transmission policy in 2007, and to the Canadian Parliament in 2010 on environmental regulatory policy. Tonbridge Power was sold to Enbridge for an enterprise value of close to $300M.From 2012 to 2015 he acted for a wood pellet biomass company, securing all construction and environmental permits, all fibre supply, logistics contracts, EPC design and agreements, and arranging debt and equity for closing of a total of $100M.
Currently, he is on the advisory board of Crystallex Corporation, a director for Rockwell Diamonds Corporation, and has served on seven other commercial and not-for-profit boards. He is also one of the representatives for the City of Toronto on the Greater Toronto Airport Authority regarding environment and noise. Mr. van 't Hof has been a special lecturer at the University of Toronto for years, and has taught at the University of Waterloo, as well as for the Ontario Institute of Chartered Accountants final graduation programme. He is a Canadian and Dutch citizen with languages including English, Dutch, French and German. Mr. van 't Hof received a Bachelor of Commerce and an M.B.A. in finance at the University of Toronto, and completed the Project Finance Program at the Amsterdam Institute of Finance.
Kenneth Clarke
Rentals License Groups
Sileen Phillips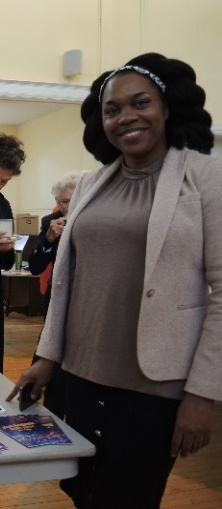 Children's Ministry Coordinator
Sileen joined us in 2018 as the new coordinator for Children's Ministry,
running our Church School every Sunday at 10:30.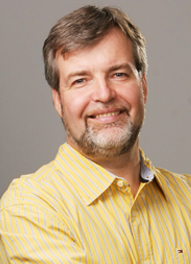 Robin Davis
Music Director
Robin Davis (BMus) has served as Music Director at St Peter and St Simon-the-Apostle since 2011, having previously served as Organist and Choir Director at St. John's York Mills Anglican Church.  He is a graduate of the Faculty of Music, University of Toronto in Organ Performance, where he studied with John Tuttle.  Robin's studies included organ and conducting in Wupertal, Germany, under Prof. Hartmut Klug.  Concert performances include guest organist for the Saint-Saens Organ Symphony with the Oshawa Durham Symphony Orchestra, and as conductor, Bach's St. John Passion with tenor Mark DuBois, the Mozart and Durufle Requiems and Bach's Lutheran Mass #4. Robin is past chairperson for the Royal Canadian College of Organists, Durham Region Centre. He is active as a freelance organist, accompanist, harpsichordist, choral conductor, and organ consultant. Email robin.davis@rogers.com
Darleen Knowlton
Parish Administrator
Daiverzon Guillermo
Sexton
Lewis Ngwamba Kabonde
Verger
Fran Brown
Advisory Board Chair
The chair person of the Advisory Board is required to make sure time is fairly shared and order is followed. They set the agenda according to the needs of the group representative
s in attendance. They amend the minutes where needed as received from the recording secretary and post them to the members.
Final decisions concerning plans and actions belong to the Rector and the Wardens, but a vote can be held on any issues to ensure consensus throughout the congregation. Our church has as many as 20 volunteer Advisory Board members, and interest is high concerning recent changes and challenges. At present the Board meets monthly in its advisory capacity.
Fen Nanton
Head Server & Sacristan
Former chair of Sidepeople, Former Deputy Warden, Advisory board member, Lay Pastoral visitor, Head Server & Sacristan
Brooke Sales-Lee
Opportunities Committee Chair 
Brooke has been a parishioner of SPSS since 2014. In addition to being a server, lay reader, and intercessor, she has chaired and co-chaired the Opportunities Committee, coordinating outreach and community-focused ministry, since June 2016.