Events for November 10, 2019
Events Search and Views Navigation
8:30 am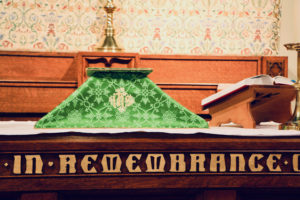 A quiet spoken service in our intimate Memorial Chapel. There is a short sermon on the Gospel reading and Communion is celebrated every week.
Find out more »
10:30 am
For the second Sunday of the month the main service is Choral Mattins, the traditional sung service of Morning Prayer from the Anglican Book of Common Prayer.  Our choir leads us through traditional hymns, psalms, and other choral works.  Our organists accompany the choir and play classical organ arrangements before and after the service. A […]
Find out more »
4:00 pm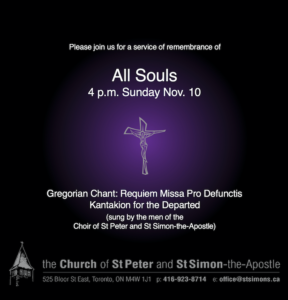 Please join us for a service of Remembrance of All Souls on Sunday, November 10th at 4:00 pm.  You will hear from the male voices of our choir as they sing Gregorian Chant.  The featured music will be the Requiem Missa Pro Defunctis Kantakion for the Departed.
Find out more »
+ Export Events