Contact
Email: office@stpeterstsimon.ca 
Phone: 416-923-8714
The Church of St Peter and St Simon the Apostle is wheelchair-accessible.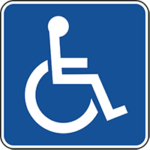 Worship and community life are LGBTTQQIAAP positive and inclusive.
Directions To SPSS
525 Bloor St E,
Toronto, ON M4W 1J1
Via TTC:
Take the TTC subway to Sherbourne station, on the Bloor Line (Line 2). Exit at the Glen St. entrance. Walk up the concrete stairs, then keep walking in the same direction (east) for a quarter of a block.
You may also choose to exit at the Sherbourne street exit. Walk north towards Bloor, turn right at the Timothy's on the corner, and keep walking straight for half a block.
St. Peter and St. Simon the Apostle is the red brick church on your right. Enter through the arched doorway to the left of the parking lot.