Contact
Email: office@stpeterstsimon.ca 
Phone: 416-923-8714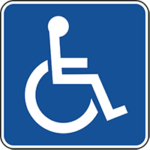 The Church of St Peter and St Simon-the-Apostle is wheelchair-accessible. 
Worship and community life are LGBTQ2s+positive and inclusive.
For rental inquiries, please visit our Facility Rentals page.
New Here? Check out our visitors' FAQ!
Directions To SPSS
525 Bloor St E,
Toronto, ON M4W 1J1
As a downtown church, parking is limited, and we recommend carpooling or taking transit when possible.
Via TTC:
Take the TTC subway to Sherbourne station, on the Bloor Line (Line 2). Exit at the Glen St. entrance. Walk up the concrete stairs, then keep walking in the same direction (east) for a quarter of a block. You may also enter from the south at 40 Howard Street. Please note this entrance is not barrier-free (barrier-free path to Bloor entrance is on the left/west side of the church).
You may also choose to exit at the Sherbourne street exit. Walk north towards Bloor, turn right at the Timothy's on the corner, and keep walking straight for half a block.
St. Peter and St. Simon the Apostle is the red brick church on your right. Enter through the arched doorway to the left of the parking lot. Press the round blue button to activate the automatic door.
For those using Wheel-Trans, there is a bench in the portico for use while waiting in fair weather and seating inside near the door in inclement weather.